Marbella Restaurant's layout allows us to accommodate three distinct types of banquets.
Prices for each option vary slightly depending on time of year, size of the event, and package preference.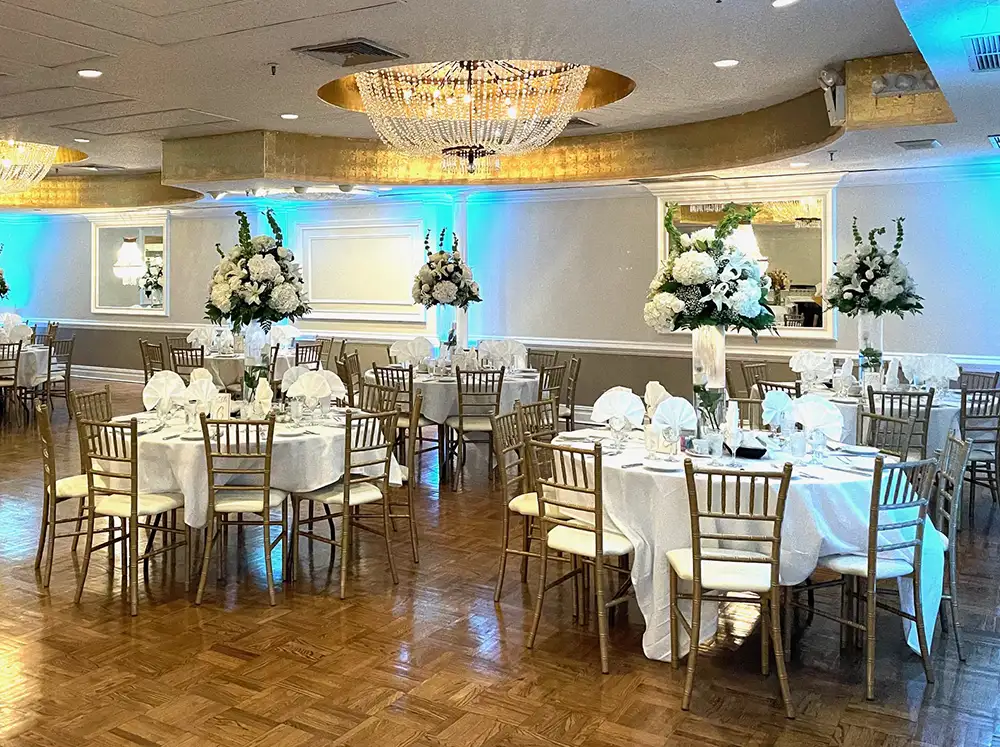 Banquets
From 20-160 Guests will generally have a tailor-made experience combining an excellent selection of food and beverage. We are equally comfortable serving large cocktail receptions and intimate special dinners. Let our Banquet and Catering managers know what your special requirements are and we will make your event a unique and memorable one.
Ala Carte Parties
(groups of 10-30 diners) are seated in the main dining room, depending on availability, and order from a slightly adjusted version of our dining room menu.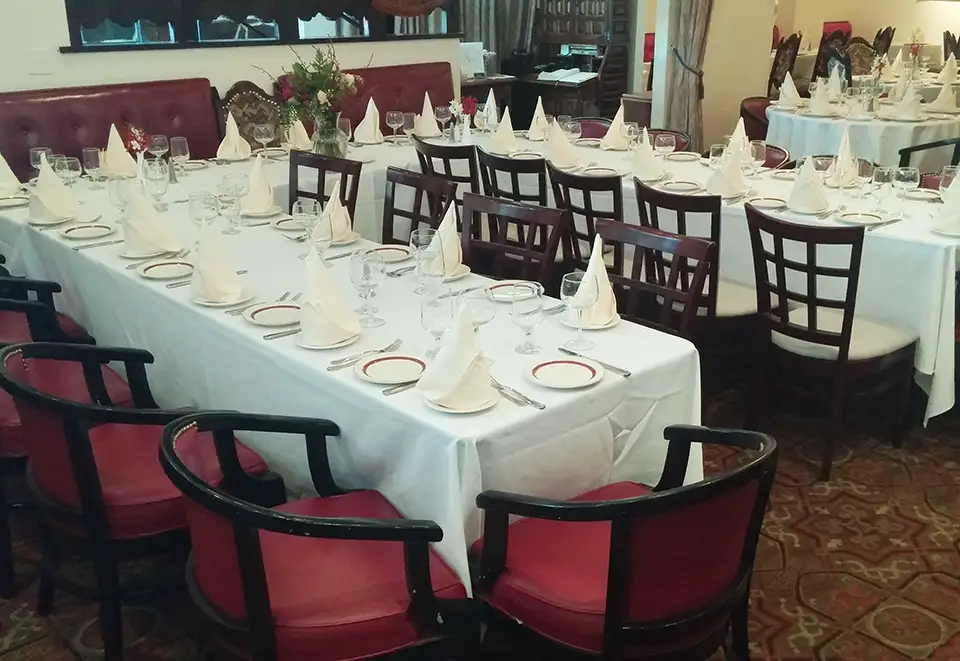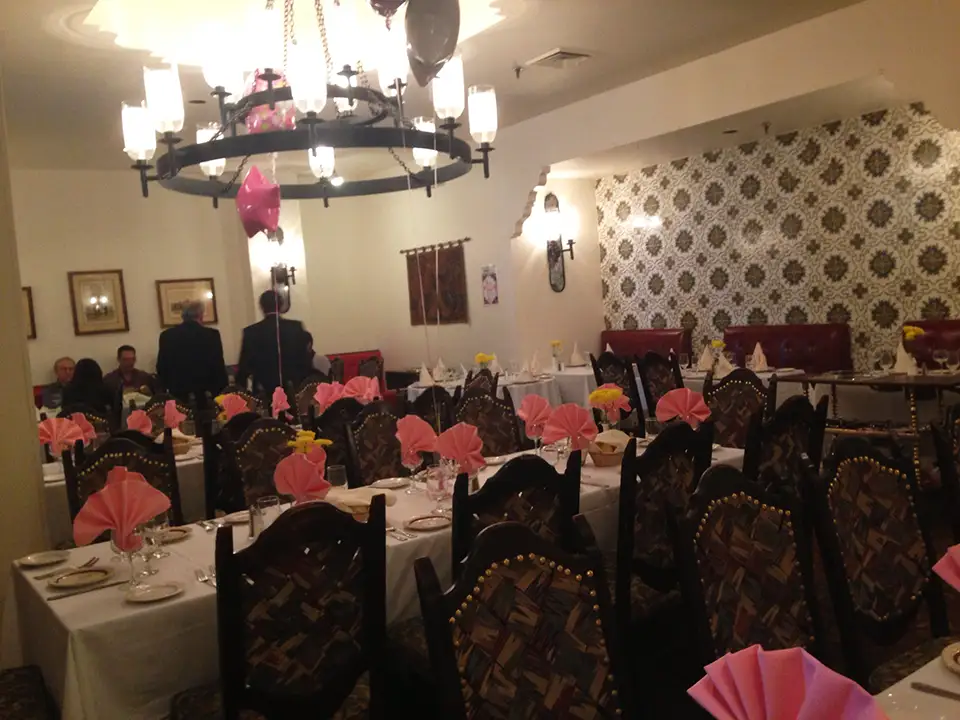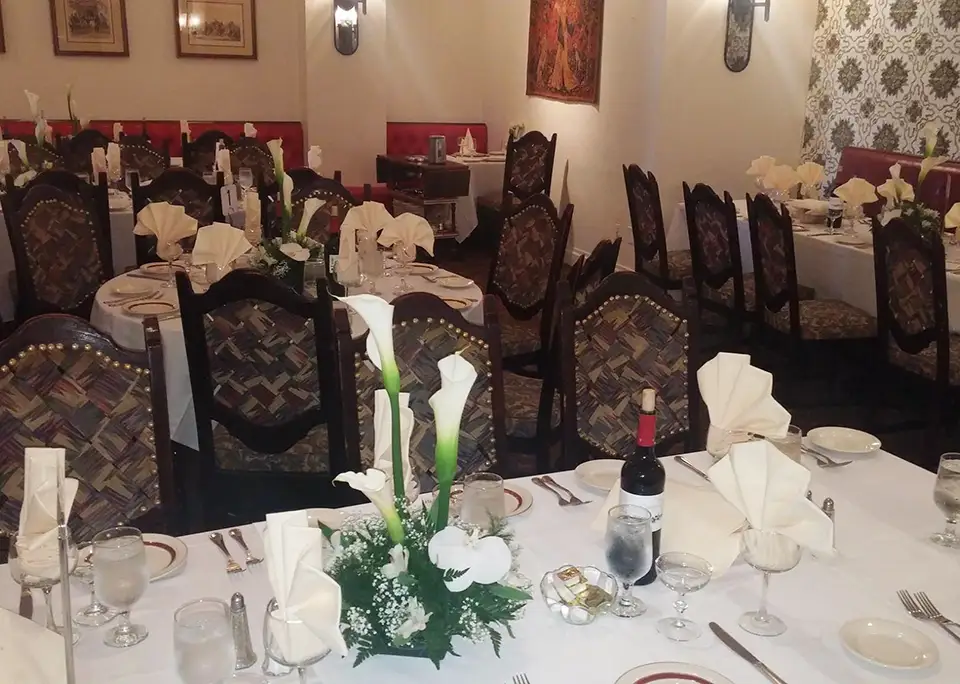 Main Dining Room
Our main Dining Room can accommodate up to 60 diners. This room is the heart and soul of Marbella, with fresh flowers on every table and surrounded by colorful, original artwork found in Castillian painting and tapestries.
Maximum occupancy:
60 PERSONS
This room is available for private parties as well as social gatherings.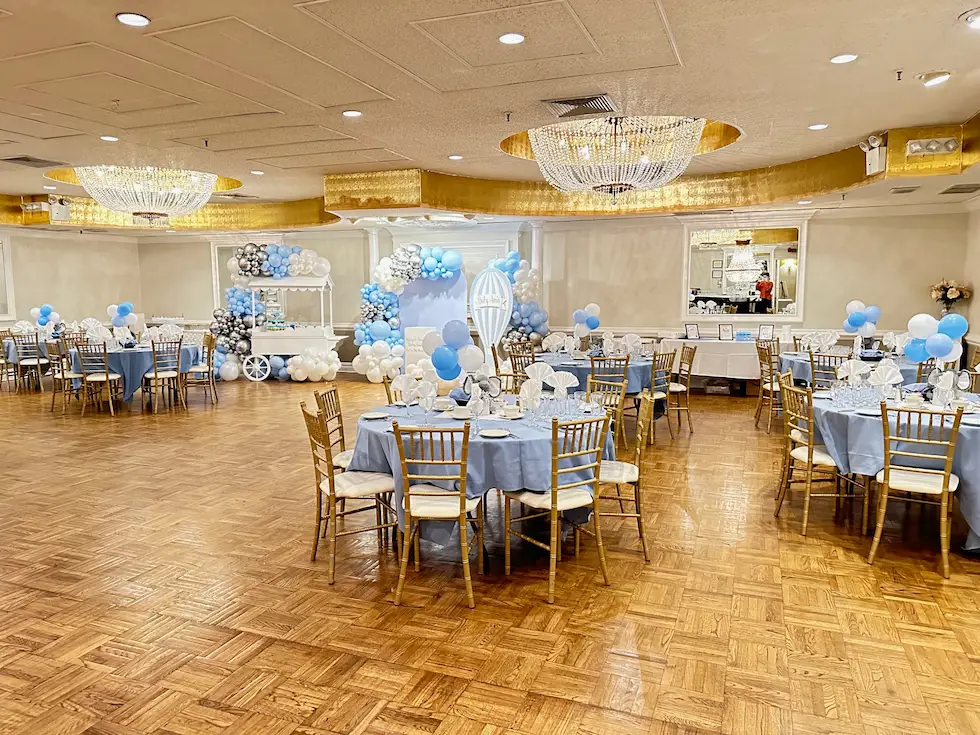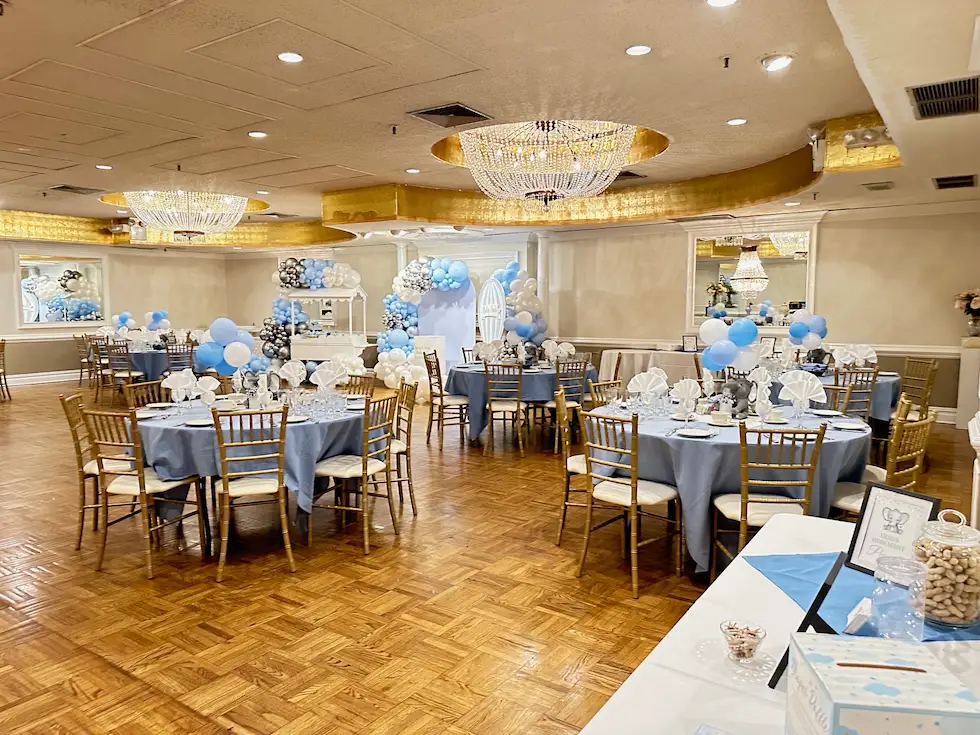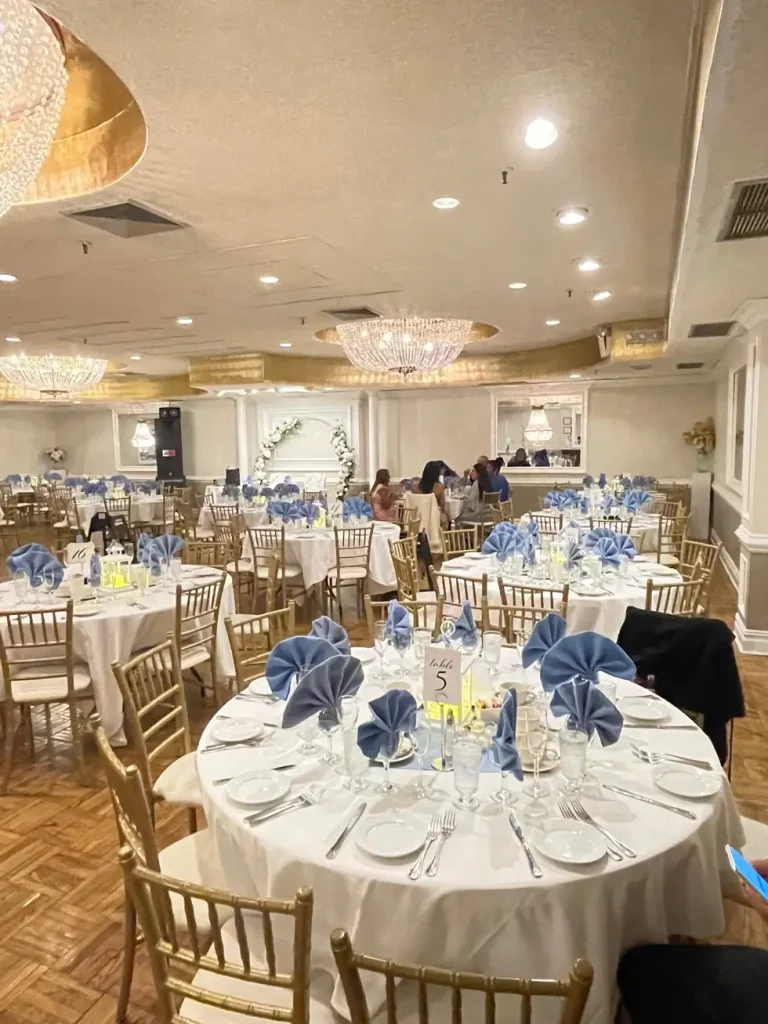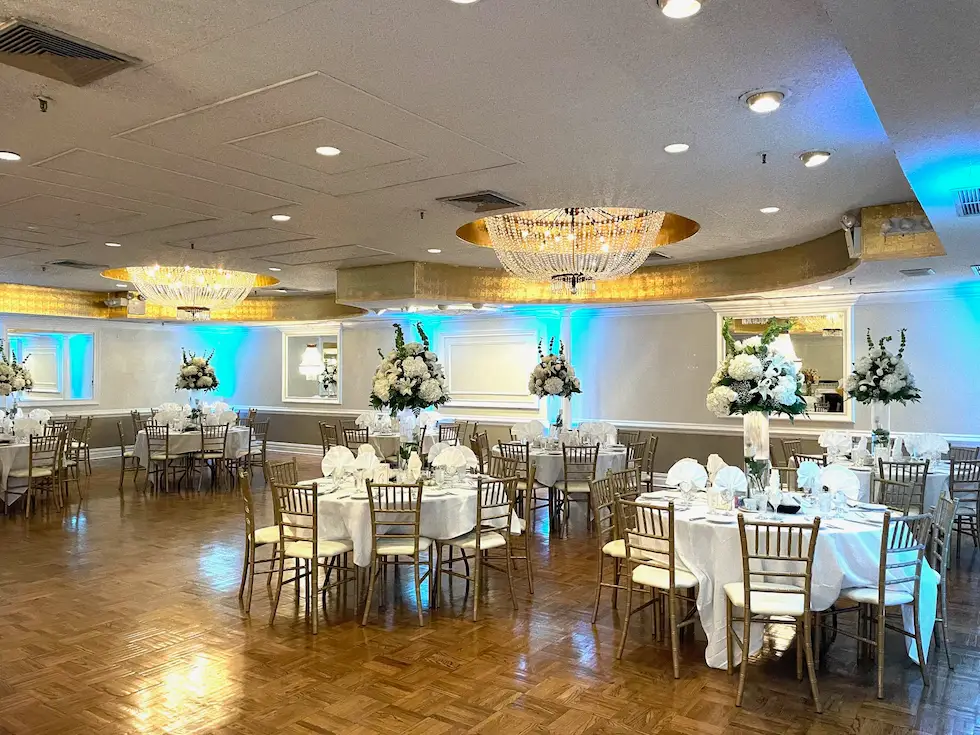 Main 'Costa Del Sol' Ballroom
The Main Ballroom also known as "Costa Del Sol Ballroom" is the epitome of elegance. Whether your party is an anniversary, a baptism, or a wedding, our ballroom is an exquisite setting for any occasion. With its crystal chandeliers, gold foiling, and curved ceilings, this room makes anyone feel like royalty. We recently renovated this room.
Maximum occupancy:
150 PERSONS
This room is available for private parties as well as social gatherings.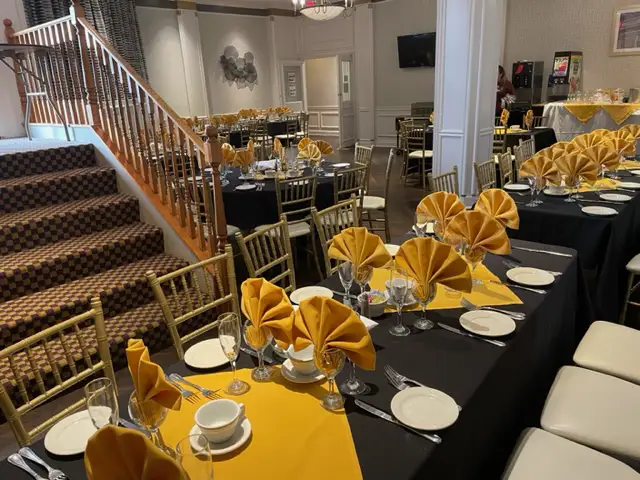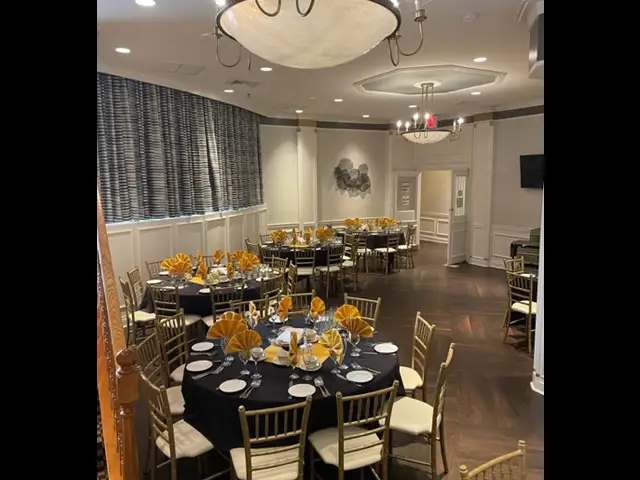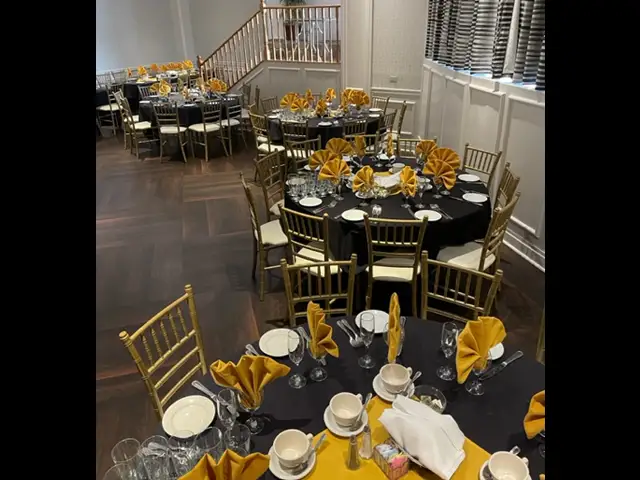 The East Room
The East Room is located on the east side of the restaurant, hence its name. This spacious room is adequate size for any type of small gathering, be it formal or informal. Its high ceilings and arched wall give this room a contemporary yet elegant sense of style.
Maximum occupancy:
60 PERSONS
This room is available for private parties as well as social gatherings